We Bring Scholars Toward Proficiency and Beyond
We serve children in grades PreK through 8. Children entering kindergarten are not ready for school. For many, it is their first exposure to a classroom setting. And of children who come to us in other grades, 80 percent are behind where they should be in reading and/or math.
Ascension School plays a critical role in erasing The Achievement Gap for children and families on the North Side of Minneapolis.
By eighth grade our scholars are prepared to be successful at a rigorous high school. High schools such as DeLaSalle, Totino-Grace and Cristo Rey Jesuit want our graduates because they know how to succeed under high expectations.
We primarily serve children from African American and Latino communities.
Many of our children and families have language barriers; 14% are English language learners.
The average household income for our families is $38,000, and 78% qualify for free or reduced lunch.
We negotiate tuition rates so no child is turned away.
Although we are a wholeheartedly Catholic mission, we serve the whole community – more than half of our scholars are non-Catholic.
Why Us?
All of us at Ascension Catholic School believe that each scholar is a beloved child of God who has unique talents to develop and share. We are at the forefront of innovation in education, while we maintain the values and compassion upon which we have built our reputation.
We continually strive for all scholars to make strides toward proficiency. All Ascension scholars take the nationally recognized NWEA Map tests three times each year to measure academic growth. These tests allow teachers and administrators to pinpoint the skills each scholar needs strengthened and to develop individualized interventions. Those might include one-on-one or small-group tutoring, Title 1 services, extra help during class or, sometimes, more challenging work if a scholar is excelling. Comparing winter and spring test results with the benchmark fall test results gives a more complete picture of each scholar's progress. Consider: A 5th grader may come to Ascension reading at a 2nd grade level. By spring, the scholar is reading at a 4th grade level. He or she would likely not have an MCA score in the proficient range, yet the scholar made two years' worth of growth.
We serve the whole child and work with families to remove barriers to academic success. Our families deal with many situations including poverty, hunger, homelessness and crime. We work with our community partners to move families toward stability.
Our standardized test scores. Demonstrating proficiency in basic skills on standardized tests is important to long-term academic success, and Ascension's scores on the state standardized MCA tests consistently surpass those at other North Side schools.
We teach the Christian faith in the Roman Catholic tradition, and we welcome and respect families from all faith traditions.  Our scholars attend a school mass once a month and pray daily in their classrooms.  They also receive religious instruction.
Social emotional learning. Top 20 learning is part of Ascension's commitment to serving the whole child.  Top 20 gives scholars — and our staff members — tools for social-emotional health. It reinforces positive mental habits such as gratitude, persistence and curiosity and works to eliminate worry, complaining and boredom. The positive mental habits scholars develop will serve them throughout life.
Success Stories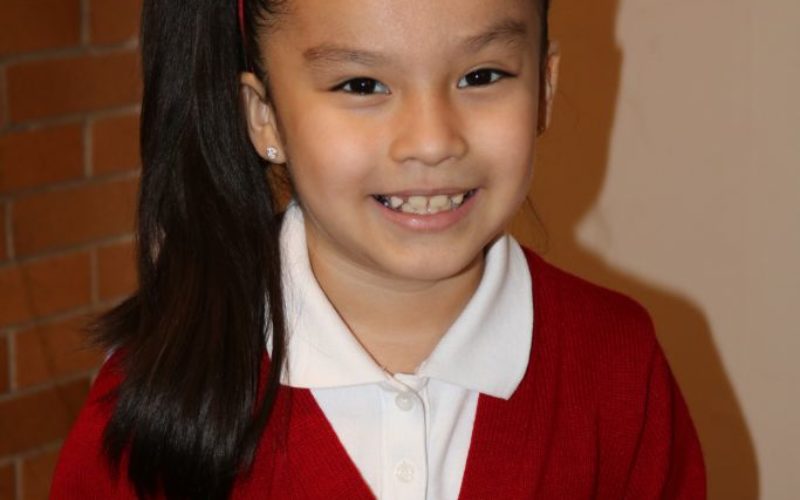 Angely is a 2nd Grade SUPERSTAR in social/emotional learning. She is a teacher and role model for her peers. Like…
Read More
Princess was the first in her family to come to Ascension Catholic School; that was three years ago and the…
Read More