All Are Welcome at Ascension
Throughout its history, Ascension Catholic School has served as both a reflection of its community and as an instrument for change on the North Side of Minneapolis, helping move lives forward through education and spiritual formation. Ascension is dedicated to the development of academic excellence within the structure of a disciplined and Christian-oriented environment. It aims to prepare its students for becoming intelligent and responsible adults.
All are welcome at Ascension Catholic School without regard to academic level, home situations, language skills, religious beliefs, or financial resources.
We have 308 scholars enrolled in 2022-23.
Of these students:
95% are students of color (Latino, African Immigrant, African American, Hmong)
14% are English Language Learners
78% are eligible for free or reduced lunch
82% are non-Catholic
Ascension School is deeply committed to the idea that no child should be denied a quality education on the basis of his or her family's financial situation. At a time when educational costs are rising, the economic base of the families served by Ascension School has diminished greatly. This makes paying tuition more difficult. The total cost of educating a child at Ascension is approximately $12,500 a year. The average family pays about $200 per year. Our approach to opening the doors to all children is only possible through the generosity of others.
As members of the Ascension Catholic School community, the students learn to respect each other and to accept responsibility for their actions. In doing this, students come to recognize how their actions affect the larger community. They are taught about the immense value of compassion and tolerance, learn of the diversity of their community and, ultimately, come to appreciate its social, political and religious differences.
Success Stories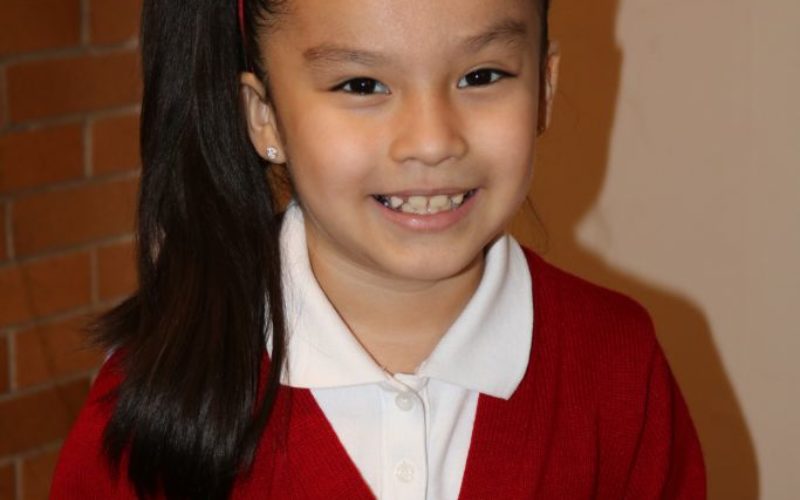 Angely is a 2nd Grade SUPERSTAR in social/emotional learning. She is a teacher and role model for her peers. Like…
Read More