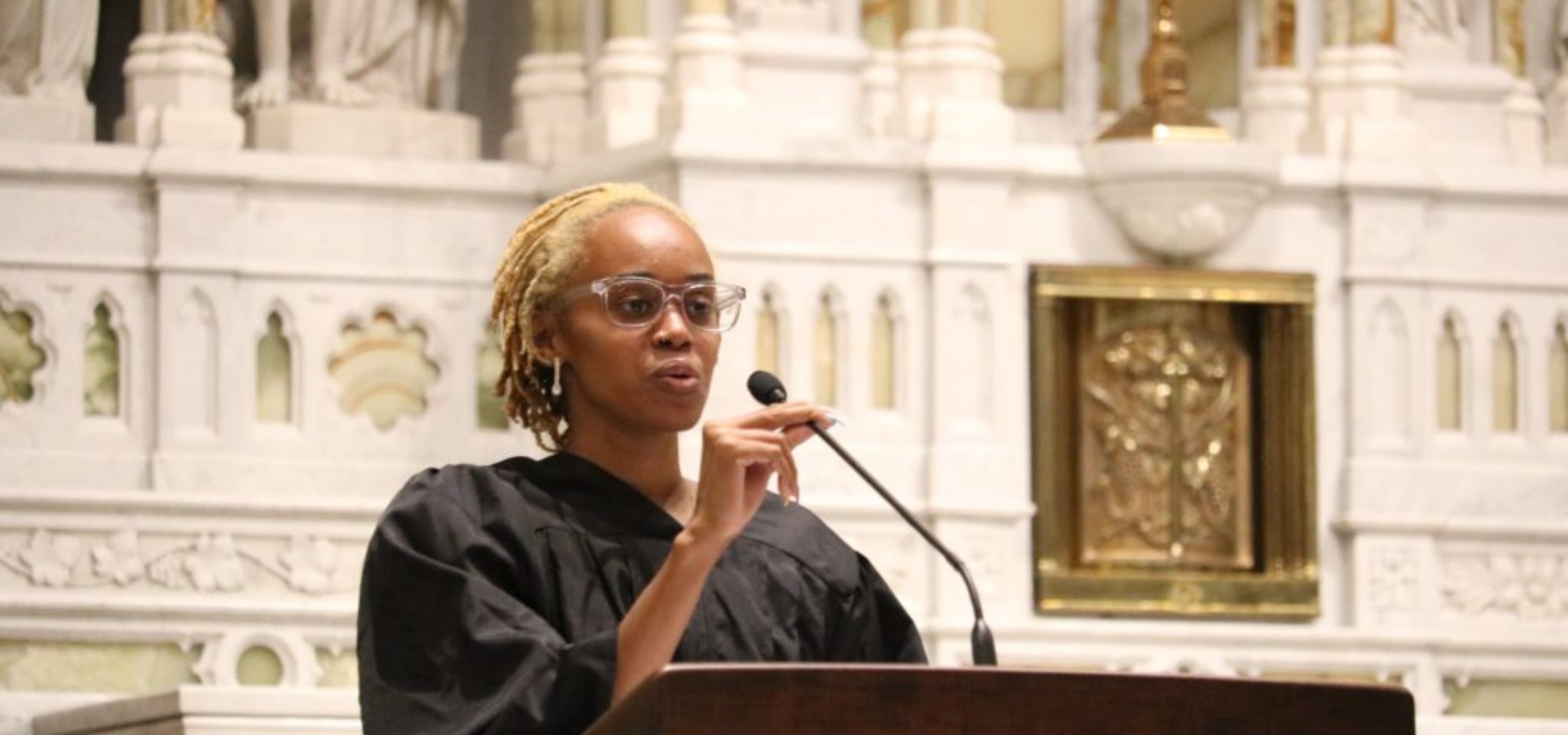 Our Alumni Are Soaring
Alumna Sierra Phillips, pictured above, is just one of our amazing former scholars. Sierra got her high school diploma from DeLaSalle, her Bachelor's Degree from Tugaloo College, and is now earning her Master's and Doctorate in history at Ohio State University. She spoke to our graduating class of 2021 and told them that hard work pays off.
We know there are many more alums doing wonderful work out there.  We would love to tell your story! Please complete our Ascension Alumni form and let us know where you are and how you are doing.