We Partner with MacPhail
MacPhail Center for the Arts provides music instruction for our scholars in kindergarten through 2nd grade.
Our own music teacher, Ms. Stephanie Isola, teaches grades 3-8, conducts our school choir and produces our annual Christmas Program, which involves all scholars.
MacPhail Center for the Arts Music Programs
Musical Trolley
This program is offered to our Kindergarten classrooms once per week spanning throughout the school year. The class is taught by a teacher from the MacPhail Center for the Arts. It incorporates an introduction to musical instruments, vocal music, children's literature, dramatization and art.
Musical World
This program is offered to our 1s​t graders. It is taught by a MacPhail teacher on the same schedule as Musical Trolley. It is a continuation of the skills taught in Musical Trolley on a higher, more sophisticated level.
Musical Adventures
This program is offered to our 2n​d graders. It is taught by a MacPhail teacher on the same schedule as Musical Trolley. It is highly sophisticated class that seeks to enhance the scholars understanding of rhythm, storytelling, musical improvisation, and much more.
Strings Program
Scholars in grades 3-8 are eligible to participate in the after school strings program. Scholars are expected to commit to all three days of rehearsal. Some exceptions may apply; decisions made on a case-by-case basis. All instruction will happen at Ascension. Periodic field trips to MacPhail (and other venues, such as Orchestra Hall) will provide an aspirational component to the program. MacPhail will continue to provide instruments. Parents are responsible for providing transportation for their scholar(s). There is a parent component involved in the program, and solid commitment to daily music practices for the scholar is required. If the expectations are not met, the scholar jeopardizes his/her continuance of lessons. This program is funded by grants obtained through the work and generosity of MacPhail. Registration will take place in September. Once a scholar enters the program at this level, the scholar must remain in the program for the entire school year.
Arts & Music News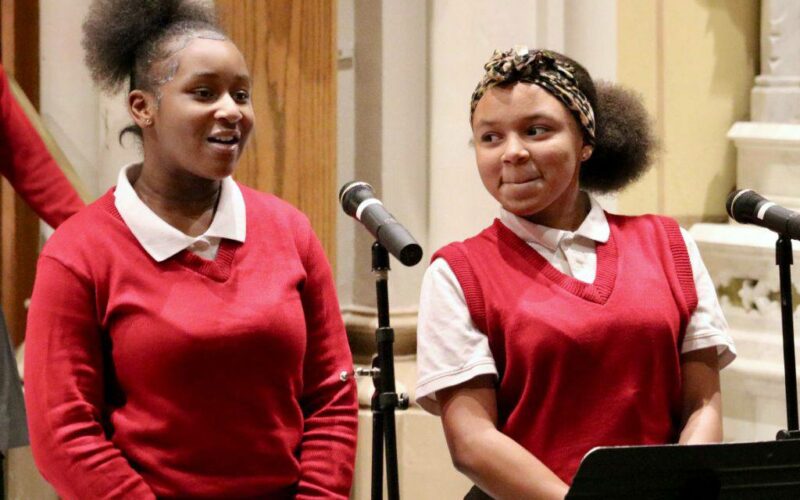 Christmas concerts by grades K-2 and 3-8 were great, as usual. This annual tradition showcases scholars' musical talents as well…
Read More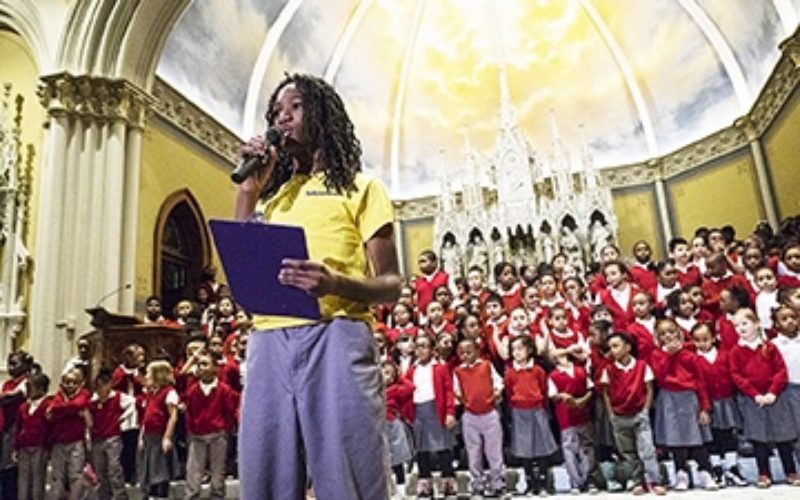 Please join us via live stream for our fun and inspiring Christmas program put on by scholars in grades 3-8.
Read More